Episodes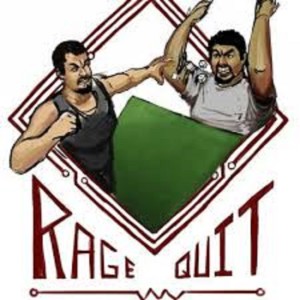 Saturday Jun 03, 2023
Saturday Jun 03, 2023
In this episode, Pete and Dixon talk to Brandon and Dimitry about the Guild faction and how they stand up in GG3. Each player talks about 2 masters that they like into each strategy and 1 master they would not take in the strategy. 
At the end of the episode, we also take some time to talk about Tull and the Cavalier keyword. We discuss why it is so strong at the moment in GG3. 
Follow us on twitter, discord, and YouTube. 
Support us directly at patreon.com/ragequitwire
or use our affiliation link giveusyourmoneypleasethankyou-wyrd.com/ragequitwire