Episodes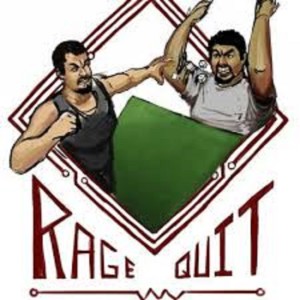 Wednesday May 03, 2023
Wednesday May 03, 2023
Pete and Dixon Play another three game series. This time they use the day 1 pools from the Richmond Fauxpen tournament. Pete is playing Bayou and Dixon is playing Arcanists. Pete can play either Mah or Zoraida and Dixon can play Collette or Rasputina.
The guys also talk about how they would have ended up in the standings after day 1 in the tournament and how that would affect them going into the second day.
We also talk about the Houston GT and announce that Dixon will be attending this year in October.
Don't forget to support us directly at patreon.com/ragequitwire and giveusyourmoneypleasethankyou-wyrd.com/ragequitwire