Episodes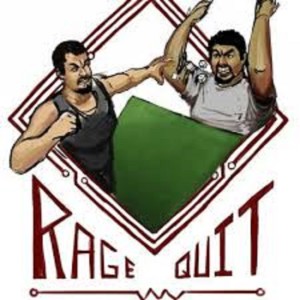 Saturday Oct 22, 2022
Saturday Oct 22, 2022
In this episode, Pete and Dixon talk with two of the top 3 players at the Houston GT, Nick W and Bryan B. They played Ten Thunders and Ressers. Pete also shares his bayou games and a lot of good fun in this one. 
https://longshanks.org/events/detail/?event=5734
Patrons were able to watch us stream this episode live. Become a patron to unlock this feature for every episode we record. Patreon.com/ragequitwire where you can support us for as little as a dollar. 
Also check out our episodes on YouTube where you can see video of our talks with cards that appear on the screen as we discuss.